School: Patrick Henry High
Birthday: 2/23/90
Class 2008
Height: 5'6"
Position: OH
Years playing Jrs: 0
Years playing school ball: 2
Favorites:
Animal: Kangaroo
Band: 2 Days Ago
Way to Waste Time: Surfing
Clothing Store: Goodwill
Favorite Restaurant: Famous Anthony's
Place To Vacation: Beach!!
TV Show: That 70's Show
Type of Food: Mac & Cheese
Word: Eh-O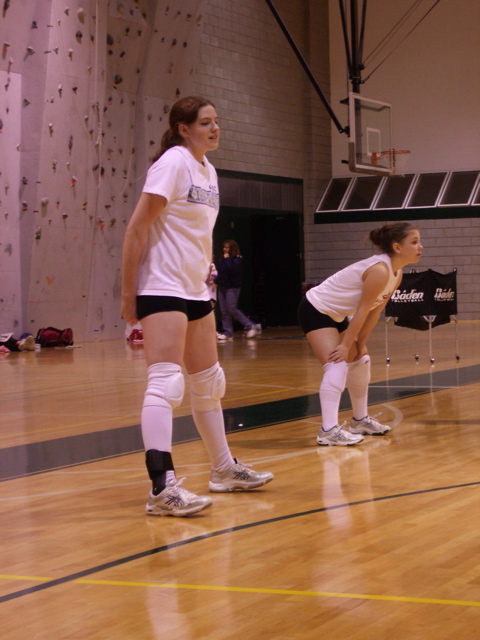 Another passing drill.
Come on, coach, let's hit!
Word.

Sam at the net is all business. Here she's ready to block vs. the 15's Red Team. Sam played MB one day, then OH the next day. She was willing to do whatever the team needed. What a special person.


Sam listens during practice. No doubt, Sam would rather be doing the talking!