Roanoke Catholic School
Monday July 16 - Thursday July 19, 2012
Roanoke, Virginia Directed by Tom Houser
• Home • CampHostingInfo • StandardCamp • HighExpecationsCamp • MaxExpectationsCamp • Staff • In-SeasonClinics • 10ReasonsWhy • Camp Calendar2013 • A Complete List! •Facebook
• Home • 2012 STAR Calendar • Timberlake2012 • Dan River2012 • MagnaVista2012 • HighExp2012 • MaxExp2012 • Westover2012 • RoanokeCatholic2012 • Carlisle2012 • PatrickCounty2012 • PaulVI2012 • JohnBattle2012 •



The "STARS" Division!
Back row: Coach Tim McSherry, Coach Maribeth Kern, Katie Farris, Jessica Graham, Grace Wolowski, Hannah Chorba, Janae Blakeney, Coach Ashley Kemper, Coach Devyn Bayes
Middle Row: Olivia Frank, Carly Gonzalez, Paige Overbay, H.B. Galbaith, Delaney McKeel, Savannah Pugh, Hannah Nimmo, Kendall Lythgoe, Maggie Scott
Front Row: Karen Rigsby, Marilyn Bandy, Lauren Slough, Lizzy Chilcott, Kendall McGuire, Kimberly Smith, Carly Cook, Hannaleah Hoyt

The "Rising Stars" Division

Back Row: Coach Tim McSherry, Coach Maribeth Kern, Coach Ashley Kemper, Abbey Shorten, Allie Knight, Alex Abbot, Kristen Dyer, Jesse Saunders, Katelyn Arney, Coach Gussie Revercomb, Coach Ava Perez.
Middle Row: Madison Everett, Sidney Thompson, Makayla Saville, Alex Fittz, Allison Gartner, Jasmine Crawford, Paige Johnston, Rookie Camp Director Devyn Bayes.
Front Row: Kayla Pait, Rachel Parker, Mary Isaac Cargill, Naomi Collins, Jamie Houck, Ashley Gartner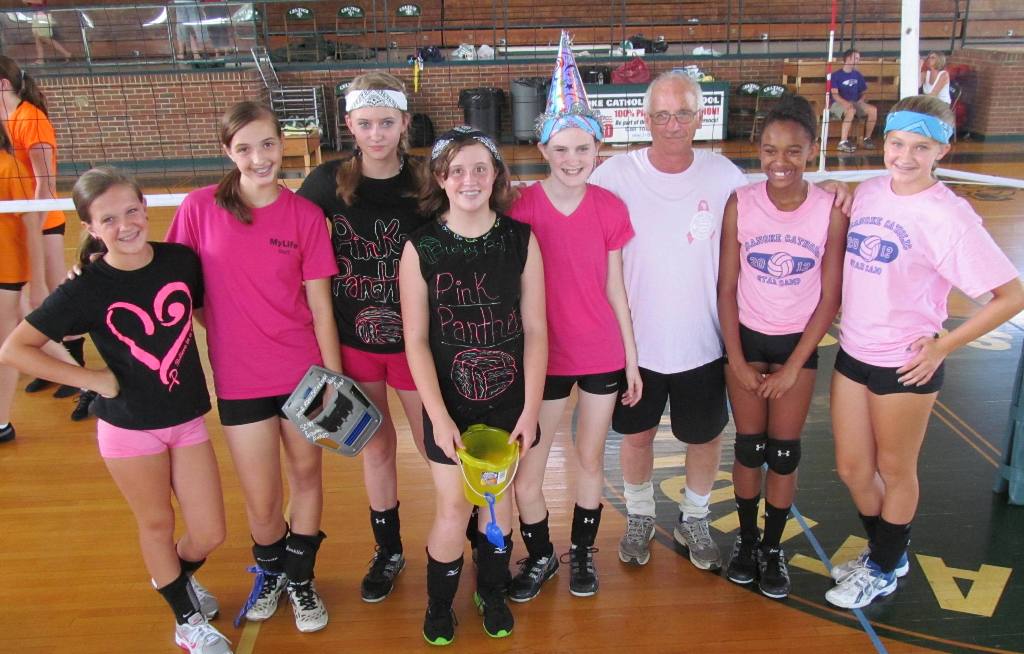 Here is Coach Tim McSherry's team: The Pink Panthers!
Maggie Scott, Lizzie Chilcott, Delaney McKeel, Kendall Lythgoe, Savannah Pugh, Coach McSherry, Janea Blakeney, Hannah Nimmo.


j
Here is Coach Houser's team, The Deal Pickle Tigers!
Back Row: Kimmie Smith, Grace Wolowski, Lauren Slough, Coach Gussie Revercomb.
Front row: Carly Gonzalez, Hannah Chorba, Katie Farris.


And the championship team: Coach Kemper's "Everything Under The Rainbow".
Marilyn Bandy, H.B. Galbraith, Karen Rigsby, Olivia Frank, Coach Maribeth Kern, Coach Ashley Kemper, Hannahleah Hoyt.
Squatting in front: Jessica Graham


• Home • CampHostingInfo • StandardCamp • HighExpecationsCamp • MaxExpectationsCamp • Staff • In-SeasonClinics • 10ReasonsWhy • Camp Calendar2013 • A Complete List! •
• 2005 STAR Calendar • Bassett2005 • BassCommCenter2005 • JeffersonForest2005 • Westover2005 • Narrows2005 • AnEntireList • Search CoachHouser.com •
• 2006 STAR Calendar • JeffersonForest2006 • WestoverChristian2006 • Lebanon2006 • NewCovenant2006 • Bassett2006 • RedLionDE2006 •
• 2007 STAR Calendar • WestoverChristian2007 • JeffesonForest2007 • Timberlake2007 • RedLionDE2007 • OconeeSC2007 •
• 2008 STAR Calendar • WestoverChristian2008 • Jeff Forest HighExp 2008 • JeffForest2008 • StMary'sPA2008 • RoanCath2008 • RedLionDE2008 •
2009 STAR Calendar • FranklinCo2009 • Riverheads2009 • HighExp@ECGlass2009 • Timberlake2009 • RoanCath2009 • Fuqua2009 • StMarysPA2009 • ChugiakAlaska2009 • RedLionDE2009
2010 STAR Calendar • DanRiver2010 • HighExp@VES2010 • Timberlake2010 • RoanCath2010 • StMarysPA2010 • VirginiaEpiscopal.2010 • PatrickCounty2010 • Fuqua2010
• Home • 2011 STAR Calendar • Timberlake2011 • DanRiver2011 • JamesRiver2011 • HighExp@VES2011 • MaxExp@VES2011 • RoanCatholic2011 • Carlisle2011 • PatrickCo2011 • Westover2011 • Facebook •
• Home • 2012 STAR Calendar • Timberlake2012 • Dan River2012 • MagnaVista2012 • HighExp2012 • MaxExp2012 • Westover2012 • RoanokeCatholic2012 • Carlisle2012 • PatrickCounty2012 • PaulVI2012 • JohnBattle2012 •
| | |
| --- | --- |
| Last updated: 01/05/2013 03:56 PM | |