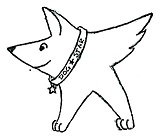 A High Expectations Camp is for very experienced and/or advanced players only.
Girls must be at least rising 8th graders,
and have at least 3 competitive seasons of playing experience.

A "season" is either competitive school ball or club ball.

Rec league, YMCA, county league, summer league, equal-playing-time middle school ball, etc. cannot be counted.

The camp host is allowed to make a few exceptions.

If a potential camper does not meet the requirements above, but believes that she should be considered for admission, please contact the camp host.
Requirements of the Host Coach:
$250 non-refundable deposit to ensure your camp's reservation;
Minimum of 10 campers per session;
FEE: $12 per hour per camper;
Have courts ready each morning;
Promote & advertise the camp;
Collect the entry fees;
Reserve hotel rooms (if my staff needs them);
Make plane reservations (if my staff needs them);
Make some copies for the campers before and (optional) during the camp ;
Have the payment ready on the last day of camp.


What players receive in addition
to what the Standard Camp girls receive:
An older, more experienced staff!
How about one adult/college coach per 8 campers!! YES!!
Advanced expectations and drills!
Classroom sessions that cover preparing to play college sports & recruiting!

Some of the topics covered in a High Expectations Camp.
Passing: Passing the floater & spinner, using hands to pass; sticking the free ball pass on target.
Serving: Floaters, spinners, jump floaters & jump spinners, bombs & short.
Digging: Rolls, pancakes, sprawls; using hands to dig.
Spiking: Perfecting the approach, avoiding the block, tipping & slamming, one-handed & two-handed tips & slams; hitting the quick, the 3-zone ball and the line; turning the thumb; back row hitting.
Setting: Jump sets, back sets, dumps with either hand & deception; special sets & giving signals to hitters; advanced communication. Setters will also receive special training with my setting experts apart from the rest of the campers.
Offense: Different offenses; advanced serve reception; changing serve reception on the fly; recognizing overlaps; creating and running plays.
Defense: Learning different defenses; hitters will set; blocking strategies; covering a teammate as she's hitting.
Recuiting Seminars: There will be three seminars on getting ready to play at the next level. The info is priceless!
Drills: Bonus points will be given during all drills when players execute just-learned skills; lots of competition, "Bonus Ball," hitters vs. defense, 3 on 3, 4 on 4.

Playing advanced 6's!! EVERY DAY!!!



Here is our calendar for summer 2023. If you're interested in hosting a STAR All-skills camp, please look over some info here, and then please contact me at coachhouser@yahoo.com.



And yet, the price is so low!

Even with all that your players will receive,
a STAR camp is a better value per hour than:

* nearly all other national coach's site camps;
* every other residential camp at a university, and;
* even most day camps at local colleges.

Why Is The Price Of A STAR Camps So Different Than Other Camps?
The goal of our camps is not to fund our team or to pay for our vacations.
Why? We have no team + camps ARE our summer vacation! :)
My staff and I direct camps because we love the game,
and we love coming to your school!

And these are the reasons that STAR Volleyball Camps are so popular!
NINE in pandemic summer of 2021 is a testament!!
You'll see!


More Details for Coaches About
The Cost Of Hosting a 2023 High Expectations
STAR Camp:
If we can commute each day to your camp site,
* the cost will be $12 per hour per camper;
* 10 camper minimum;
* $250 nonrefundable down payment due before I will add your camp to my website;
* a $2000 minimum total payment.
If your camp is not within commuting distance (but is drivable):
* the cost will be $12 per hour per camper;
* 10 camper minimum;
* $250 nonrefundable down payment due before I will add your camp to my website;
* a $2000 minimum total payment, and;
* The host coach will also be responsible for reserving & paying for hotel rooms.
If my staff & I have to fly:
* the cost will be $12 per hour per camper;
* 10 camper minimum
* with the same $250 nonrefundable down payment due one month in advance;
* a $2000 minimum total payment, and;
* the host coach will also be responsible for purchasing the plane tickets, reserving & paying for hotel rooms, and providing transportation.
For coaches who have never hosted a STAR camp before:
I will take your 2023 reservation for any week unrenewed
by the 2022 hosts after Dec 1st, 2022!!
So get that deposit to me sometime in November.
It's first received, first reserved.

I am no longer able to tolerate a gym without AC. So if your gym isn't AC'd, then one of my outstanding assistants would love to direct your camp!

ADDED BONUS!!

Each STAR Camp host receives a complimentary copy of Coach Houser's Two "I Can't Wait" Ebooks and his "I Can't Wait" Drill Collection


June 30, 2021
"Thank you so much for setting up such an amazing camp for me and the other players to attend. i learned so much about the sport, got great help from so many coaches, and made/strengthened connections with your coaches. I truly feel that camp helped me grow as a player in every position(especially serve receive)! I had so much fun during the tournament at the end of camp and loved my team, my coach, and our record! I also learned so much out of the gym in seminars. I heard a lot of new phrases and learned ways to look at the game such as: A+E is up to me, "L.O.B.S.T.E.R", and how much your mental toughness really effects you as player."

Mia Esworthy, c/o '24 at Salem High, Roanoke, Va

July 1, 2019
"Hello Coach Houser!
It's Brooke Chavez from the High Expectations volleyball camp. I wanted to say thank you for having me. I learned so much from you and the other coaches and I have the utmost respect for all of you. High Expectations is my new favorite camp and I'm hoping to do both High Expectations and College Expectations next year. I am very interested in playing volleyball in college and your camp was a big step in the right direction for me. Thank you!"

Brooke is c/o '22 at Western Albemarle High, Crozet Va

August 3, 2017
"MaKayla was able to participate in 3 of your camps this summer. She was taught by some wonderful coaches. Can't wait until next year."

Teri Jones, mother of MaKayla, East Rockingham c/o '20

August 18, 2016
"My daughter played the entire first set in a scrimmage at last week. Her serves were awesome! In the third set she had nine consecutive serves in for points, seven of those were aces. She was moving her serve all over the place. She really enjoyed the High Expectations Camp and I appreciate all you have done for her since November. Her confidence level has increased tremendously! Thanks again!!"

Marc Smith, father of Chyanne, Covington, c/o '19

July 20, 2016
"[The colleges coach] has been very kind to my daughter with encouragement about her abilities and possibilities for the future. We feel like a lot of that can be attributed to the time she has spent with you. Your enthusiasm is contagious!"

Michael Estes, father of Camryn, Tunstall High c/o '20


November 19, 2011
"From what I saw, this [university] players' camp was NOTHING like your camps. These girls would certainly benefit more from 2 days of High Expectations camp than from an entire week of what they learned here."

Ashley Edwards, new head coach, Harpeth Hall, Nashville Tenn
talking about the camp her players had committed to attending before she was hired.



August 11, 2011
The girls loved seeing you attend the scrimmage last night. Parents made a lot of comments of how they camp has changed their daughters' lives.

Julianna Garren, host of the 2011
Carlisle STAR camp


November 12, 2008
I thought of you and all the coaches at High Expectations when I was told I made second-team All-Conference! Also, my team made it to States this year! We were eliminated in Quarterfinals, but we played the best game of our lives! I wanted to also tell you that I got a profile on berecruited.com, and I mentioned High Expectations in the 'Volleyball Honors' section! Thanks again for all your support, and for believing in us this year.

I can't wait for summer!

Sandy Serio, c/o '10 Holy Cross School,
participant in a 2008 High Expectations Camp!


August 8, 2009
Thank you so much for your love for these girls. And for your hard work.

Nikki Parkinson, host of the Red Lion Christian
Camp in 2008 and 2009




Let's do a camp or an in-season clinic for your kids soon!
Just email me at coachhouser@yahoo.com and we'll get the planning started.
You can also find me on Facebook.