STAR Camp Directors
Devyn Bayes, Head Coach, Emory & Henry University

Devyn is the head coach at Emory & Henry University. She has spent the past two falls as the assistant volleyball coach of the University of Arkansas - Monticello. She has also been the American University women's club volleyball team. She graduated from
Ferrum College in 2010, where she made the volleyball team as a walk-on her freshman year! She graduated from George Washington High School in Danville, VA in 2007, where she played volleyball for six years. Devyn has assisted or directed 39 STAR volleyball camps. She directed her first camp at
Chugiak High
in Anchorage Alaska in July of 2009 and has then directed 6 more since. Her email is:
DBayes@ehc.edu
and her Facebook page is
here
.

Danny Miller, Head Coach, Averett University
Coach Miller has been the head coach at Averett University for 17 years. Miller has led the Cougars to a 430-214 record, going 205-43 in conference play and four NCAA Tournament appearances. He also has won seven conference tournament titles and nine regular season crowns. The Averett University volleyball website can be seen here. Coach Miller has coached club ball for 7 years, has assisted with 7 Expectations Camps and has directed 6 STAR camps! You can contact Coach Miller here: danny.miller@averett.edu or you can call his office at 434-791-5737.
Johnathan Willis, Assistant Coach Liberty University

Johnathan Willis is the former head coach at Randolph College. Before coming to RC, he served as both a volunteer assistant for Liberty University Division I womenís volleyball team as well as the head coach of the menís volleyball club program. In addition to his collegiate coaching experience, Willis has worked as a local clinician at a number of high schools and the assistant coach at Brookville High School from 2005-2006. Willis has been the head coach of the Heart of Virginia girlís 16s travel volleyball team for the past two years. He has been the assistant at 5 Expectations camps and the camp director at 3 STAR camps. If you want to contact Coach Willis, I'll have some info up here soon!
Jessica Flanagan, Head Coach, Ferrum College
Coach Flanagan joined Ferrum athletics staff as head volleyball coach in May of 2012 after serving as the JV coach at Floyd County High School and the assistant coach for the FCHS varsity program. Flanagan was also head coach of the Floyd 18s, a club volleyball program in Floyd County one season. Flanagan was a four-year player for Ferrum's volleyball program, and played softball two years. She earned four straight All-Conference volleyball honors from the USA South Athletic Conference from 2006-09. Flanagan received the 2010 Ferrum College President's Cup, which is presented annually to the graduating student-athlete who best exhibits excellence in academics, campus and community leadership, and character. You can contact her at jlflanagan@ferrum.edu.
Beth Huus, former head coach Sweet Briar College
Beth was the head coach for four years at Sweet Briar College near Charlottesville, Va. Prior to taking over the program, she coached at Heidelberg College and Earlham College. She has also coached a number of club teams, most recently coaching 14's with the Heart Of Virginia in Lynchburg, Va. As a collegiate player at Gettysburg College, Coach Huus received first-team All-Centennial Conference honors and twice reached the National Collegiate Athletic Association (NCAA) Division III National Championship Tournament. She has worked 4 Expectations Camps the past 3 summers, and directed the Patrick County camp in 2011 and 2012. You can reach her at bphuus@gmail.com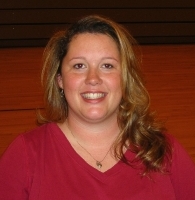 Blair Trail, Head Coach, Roanoke College
Blair Trail is in her 14th season as the head coach of the Roanoke volleyball program. Trail, a 1999 graduate of Roanoke College, was a standout with the Maroon volleyball program, establishing several school records during her playing days. A the longest tenured coach in the history of the program, and the all-time wins leader, she has compiled an overall record of 231-163. You can contact her at 540-378-5131, or email her at btrail@roanoke.edu

STAR Camp Assistants



Kolby O'Donnell, Assistant Coach, University of Miami
Kolby is the assistant volleyball coach at the University of Miami. The announcement of his hire can be seen here. In the fall of 06 and 07, he was the assistant coach and recruiting coordinator at Radford University. O'Donnell graduated from Lees-McRae College, where he was a four-year letterman and captain of the men's volleyball team. Kolby coached the High Expectations camp at Jefferson Forest in 2008 and was the camp director at Fuqua School in 2009 and 2010. To see what weeks he has available for 2012, please touch here , email him at nodonnellkc@appstate.edu, or call him at his office phone 828-262-2844
Steve Benson, USAV Florida
Coach Benson is the former men's and women's head coach at EMU in Harrisonburg, Va. Coach Benson played volleyball in college, coached high school ball for 4 years and club ball for 6 years while living in Florida. He also coached college ball for 4 years before taking over at EMU in 2004. His teams at EMU improved their winning % nearly every year since arriving. During the summer of 2007, Benson was selected as a training coach of the USA Select A1 Boys team. Coach Benson is now working for USAV in Florida! Good luck to you on your new job! You can read more about him here, and you can contact Coach Benson at bensonvball@gmail.com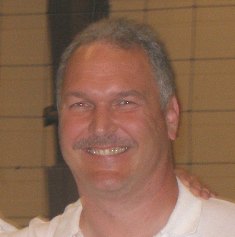 Barry Kane, Timberlake Christian School
Coach Kane has immense experience in volleyball. He has been a high school varsity coach, a camp director and hosted STAR camps in 2007, 2009 2010 , 2011 and 2012. He has been the head coach at Timberlake Christian School near Lynchburg, Va coach for 16 seasons. His teams were conference champs twice and were ranked in the top 8 in the Virginia Division III final poll every year. His overall coaching record is 223-94. Coach Kane is presently a 7th grade teacher in Appomattox County, Virginia. He was the rookie STAR camp director at Franklin County in 2009 and Red Lion in 2009! You may contact him at barrykane1@aol.com

Kara Matthews, Head Coach, Randolph College
Kara is the head coach at Randolph College in Lynchburg, Va. She is a '12 graduate of Lynchburg College in Lynchburg, Va. and played on the LC volleyball team all 4 years as a DS/Libero. Her major was sports management. She graduated for Douglass Freeman High School in Richmond in 2008. She played for Richmond Volleyball Club for 5 years as a DS/OH and has helped coach HOV club teams in Lynchburg for the past 3 seasons. You can see her LC volleyball website here and you can contact her at Matthews_k@students.lynchburg.edu

Allison Sparks
Allison is a graduate of Averett University and now an elementary school teacher in Halifax County, Virginia. Allison had a great career at AU where she was named Conference Player Of The Year as a senior. She also was named a D3 All-American. She played for Rockingham County HS. She also played for three years under Coach Miller for Caswell Volleyball Club. Allison is now a 3rd grade teacher in Halifax Co, Va. You can contact her at amsparks@aumail.averett.edu.
Maribeth Kern
Maribeth Kern is a member of the volleyball team at Liberty University, in Lynchburg, Va. She spent her first two years playing at King University in Bristol TN. She startd playing volleyball for Central Academy Middle in the 7th grade. As a high school player she won the A state champiohship at James River in her junior year, and was named 1st team All-State. Maribeth was also named 1st Team All-Timesland in 2010 and 2011! She played 5 years of club vball with NRV Juniors. You can see Maribeth's skills tape here. You can contact Maribeth at mjkern1@gmail.com.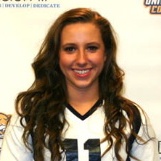 Katie Holley

Katie is a member of the Averett University volleyball team in Danville, Va. She is a 2012 graduate of Westover Christian in Danville, Va. She has played school ball for 6 years, club ball for 3 years. She has assisted with fourteen STAR camps, has been the rookie director six times, and enjoys helping girls learn the game she loves. You can contact Katie at
setter4wca@gmail.com

Sarah Sparks Hammond
Sarah is a graduate of Averett University, and is now a math teacher at Read Mt Middle School in Botetourt Co, Va. You can see her AU web page here. She had an all-conference freshman and senior seasons as a starting middle hitter for AU. She has worked at 13 STAR camps. Sarah played for Rockingham County HS. She also played for three years under Danny Miller for the Caswell (North Carolina) Volleyball Club. Sarah can be contacted at ssparks01578@aol.com
Hannah Shields
Hannah is a sophomore outside hitter at Averett University. As a freshman, she was named 1st team All-Confernece and finished the season with 642 kills, the 3rd highest total in all of NCAA D3. She was also named USA South Rookie Of The Year! Hannah is a 2014 graduate of Dan River High School, near Danville, Va. She played 6 years of school vball and 5 years of club vball. She played on Coach Houser's team in 2012 that attended Jr Nationals in Columbus Ohio! She was named 1st team all state her senior year at Dan River. You can see a nice article about her here. You can contact Hannah at hannah_shields3@yahoo.com.

Caroline Boone
Caroline is a junior on the Francis Marion University volleyball team. She played at Hidden Valley High School in Roanoke Virginia for 4 years. She also played the highest level of club vball in Roanoke for 5 years, including playing on Coach Houser's club team in 2010. You can reach Caroline at CarolineBoone.cb@gmail.com


~~~~~~~~~


May 29, 2014
"Your name is known in a very good way in Lynchburg! It is a testament to your passion and commitment....it is an awesome thing and, as a Mom, Coach, and fellow lover of the sport...it is very appreciated...for that, we (your athletes, families, and colleagues) are in your debt."
Brooke Mlaka, director, Synergy Volleyball Club, Lynchburg Va.


April 18, 2010
"These camps were my favorite camps to come to when I was these girls' ages,
and I want to make sure they get the same experience I did."
Kim Amerell, former STAR staff member and member of the University ot Tampa volleyball team, runner ups D2 2013 NCAA tournament!

~~~~~~~~~