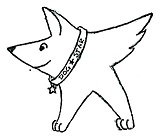 A Maximum Expectations Camp is for the very advanced players.
We also call this type of camp "College Expectations"

Athletes must be:
(a) at least rising 9th graders, and;
(b) have at least 5 competitive seasons of playing experience.


A "season" is either competitive school ball or club ball.

Rec league, YMCA, county league, summer league, equal-playing-time middle school ball cannot be counted.


The camp host may make a few exceptions.

If a potential camper does not meet the requirements above, but her coach/parents believe that she should be considered for admission, then they will contact the camp host.
Requirements of the Host:
$250 non-refundable deposit due to ensure your camp's reservation;
Minimum of 10 campers per session;
FEE: $12 per hour per camper;;
Have courts ready each morning;
Promote & advertise the camp;
Collect the entry fees.
Reserve hotel rooms (if my staff needs them);
Make plane reservations (if my staff needs them);
Make some copies for the campers before and (optional) during the camp;
Have the payment ready on the last day of camp.


What players receive at a Maximum Expectations Camp:

An experienced staff similar to the High Expectations camps!
How about one adult/college coach per 8 campers!! YES!!
Even more advanced expectations and drills!
"Chalkboard" sessions regarding scouting opponents
and sophisticated offenses & defenses.

Some of the topics covered in a Maximum Expectations Camp.
Passing: Advanced techniques, getting the tough ball up, we will run plays from the dug ball.
Serving: All types, including jump spinners and jump short.
Digging: All digs are expected to be given maximum effort. Rolling, sprawling, etc. will be reviewed.
Spiking: Avoiding the block, audibles, hitting the quick, the slide and the 3-zone ball; turning the thumb.
Setting: Running the offense, calling plays with words and with signals, dumps with either hand & deception; advanced communication. Setters will get more individual training away from the rest of the camp.
Offense: 3 and 2 person serve reception; recognizing overlaps; creating and running x's, tandems, etc.
Defense: Changing defenses during a match; DS/L will pass and follow; covering will be stressed to the max!
Drills: More advanced 6's drills where running plays will be taught and expected.



Here is our calendar for summer 2022. If you're interested in hosting a Maximum Expectations Camp for 2022, please look over some info here, and then please contact me at coachhouser@yahoo.com.




And yet, the price is so low!

Even with all that your players will receive,
an Expecations camp is a better value per hour than:
* nearly all other national coach's site camps;
* every other residential camp at a university, and;
* even most day camps at local colleges.

Why Is The Price Of A STAR & Expectations Camps LowerThan Other Camps?
The goal of our camps is not to subsidize our team or to pay for our summer vacation.
On the contrary: Being in the gym with you guys IS our summer vacation! :)
My staff and I direct camps because we love the game
and we love coming to your school! You'll see!


More Details for Coaches About
The Cost Of Hosting a 2022 College Expectations
Volleyball Site Camp:
If we can commute each day to your camp site,
* the cost will be $12 per hour per camper;
* 10 camper minimum;
* $250 nonrefundable down payment due before I will add your camp to my website;
* a $2000 minimum total payment.
If your camp is not within commuting distance (but is drivable):
* the cost will be $12 per hour per camper;
* 10 camper minimum;
* $250 nonrefundable down payment due before I will add your camp to my website;
* a $2000 minimum total payment, and;
* The host coach will also be responsible for reserving & paying for two hotel rooms.
If we have to fly:
* the cost will be $12 per hour per camper;
* 10 camper minimum
* with the same $250 nonrefundable down payment due one month in advance;
* a $2000 minimum total payment, and;
* the host coach will also be responsible for purchasing the plane tickets, reserving & paying for two hotel rooms, and providing transportation.
For coaches who have never hosted a STAR camp before:
I will begin awarding camps for summer 2022 on Dec 1st, 2021 for any week
un-renewed by the 2021 hosts !!
So get that deposit to me asap!! It's first received, first awarded.

I am personally no longer able to tolerate a gym without AC. So if your gym isn't AC'd, then one of my outstanding assistants would love to direct your camp!

ADDED BONUS!!

Each STAR Camp host receives a complimentary copy of Coach Houser's Two "I Can't Wait" Ebooks and the "I Can't Wait" Drill Collection




Let's do a camp or an in-season clinic for your kids soon!
Just email me at coachhouser@yahoo.com and we'll get the planning started.





January 25, 2022
"My daughter is now a college athlete in Texas, and she rates Coach Houser's camps as the best she attended. Don't miss his College Expectations camp!"
Colin Hays, father of Mollie, Amarillo High c/o '21
February 15, 2021
"I wanted to take the time to thank you for all the time I have been privileged to spend with you. Thank you for being so generous to get me into your lesson schedule and to help assist. You are so knowledgeable and I have yet to learn from you! I have worked hard on perfecting my setting and serving, along with my other skills. Thanks to you I now know how to do these things properly. If it were not for your guidance I would not be where I am today. I am so grateful for everything you do Coach Houser! I hope your biking journey and grandbabies are well! I miss you greatly and hope to see you soon! "
Stella Hale, Spotswood, c/o '23
July 5, 2019
"It was a tough week at Expectaions but I know my daughter has grown as a person and a player. She REALLY enjoyed the coaches. She said they were both calm and gave great advice and never seem to get frustrated or upset with her. We are so blessed to have found you! Hope you have a great day off tomorrow and see you in a few weeks. We have a session the Sunday before tryouts!"
Amanda Oakes, mother of Adrien Glass, Tunstall, c/o '21
July 29, 2019
"I was talking to one of my players last night. She said she enoyed High Expectation more than any other camp. And she attended JMU, UVa and several others. Well done! <clap> <clap>"
Roger Davis, head coach R.E. Lee High School, Staunton, Va


July 23, 2017
"Coach Houser, I want to thank you and the other coaches for a great camp! It pushed my daughter well beyond her comfort zone and opened her mind to the possiblities. I watched her take instruction and make the changes needed to improve. This camp was a huge challenge!"
Kathryn Hodge, mother of Grayce Edwards, Patrick Henry c/o '23
who attended the 2017 High Expectations Camp




July 4, 2016
"Coach Houser, just wanted to thank you and the entire staff for such a great camp. Cathryn fell in love with volleyball all over again. All of the girls were so nice and she made lots of new friends on top of the skills that she learned. Already looking forward to next year."
Michael Estes, father of Cathryn, Tunstall c/o '19
who attended the 2016 College Expectations Camp




July 21, 2014
"I am sure that you hear accolades all the time about how much the girls in your camps learn about volleyball and the sport. I would like you know that in addition to that, you made a big difference in my daughter's life....she has had a rough year. You gave her wonderful feedback and praise and you really boosted her self confidence. She loves the sport and wants to keep playing, and I know that she feels like she can do it now more than ever after spending the week on your team. Thank you so much for what you do! Take care and we hope to see you next year! :) A mother at the 2014 Analy High Camp.
A mother at the 2014 Analy High Camp.




July 10, 2012
Ashlyn loves coming to your camps and enjoys working with you and your colleagues. You run a top notch program and we are thankful that you offer your camp in our area"
Jonathan Whitt, father of Ashlyn,
2012 Maximum Expectations camper.


August 5, 2010
The camp is very much what I hoped it would be and the girls felt really good about the week. They really responded to all three coaches and I heard positive feedback from every single girl that attended! We have alot to grow into, but we definitely took some significant steps to get there."
Will Greene, head coach at Virginia Episcopal School,
and host of a 2010 STAR Camp.


November 3, 2008
I was very flattered to be named Co-Player Of The Year in my conference and I partly have you to thank for that. You truly have helped me with both my skills and my attitude.

Again thank you!

Meg Kenny, c/o '10 EC Glass High in Lynchburg Va,
three-time STAR camper, and participant in a 2008 High Expectations Camp!